January 19th, 2007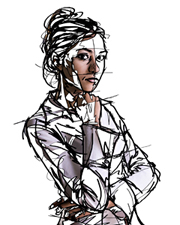 For anyone in the Milwaukee neighborhood who's interested, I'll have work hanging in a show that opens today, Gallery Night.
I am part of "Wisconsin Portrait Artists" that will be up on the ground level of the Reuss Federal Plaza, 310 W Wisconsin Ave in downtown Milwaukee, from January 12th to February 16th.
Oh, and I'm sure the building has a max. capacity in the hundreds so you might have to wait in line for a while.
.